To View the plays
LOOK AT THE TOP OF THE PAGE AND CLICK ON
"MAKE A DONATION"
THEN RETURN TO THE HOMEPAGE AND CLICK ON
"OUR YOUTUBE CHANNEL"
TO SEE
GET A JOB
MY FAVORITE HUSBAND
And
CURVE APPEAL IN THE VILLAGES
ALL STREAMING NOW
For info on the plays
click on STREAMING PRODUCTIONS above.
******************************************************************************************************************************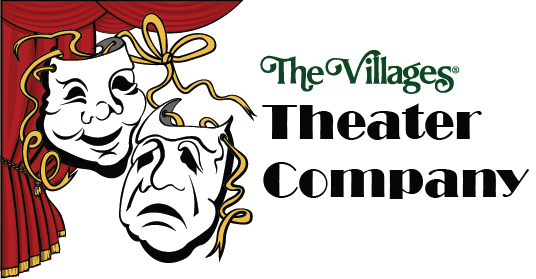 Welcome to The VTC website
To learn about all that we have to offer, just click on the topics above. For
example, Season at a Glance, is a summary of what is coming up. The
other topics go into more detail about each of our offerings. If you have any
questions or want to find out how to join, just click Contact Us.
About Us
The VTC was founded in 1992, incorporated in 2007 and became a
501 (c)(3) public charity in 2014. The money raised from our productions is
used to sustain the group and its programs and any money remaining is
donated to other charities.
Our mission is to provide a quality theater experience for our patrons and
the opportunity for Villages residents to learn about and participate in all
aspects of play production. This mission is accomplished by producing three
major plays with full sets built on the stage, a summer drama, at least three
one act plays that serve as learning workshops where the participants learn
by doing and several workshops on acting, directing, training on audiovisual
equipment and other aspects of play production. We also have two traveling
troupes that can be hired for entertainment for club meetings. Our group is
managed by a board of seven members and eleven board assistants who
are all volunteers.
Please check out the links above to see what we are all about!
If you have any questions or would like to become a member,